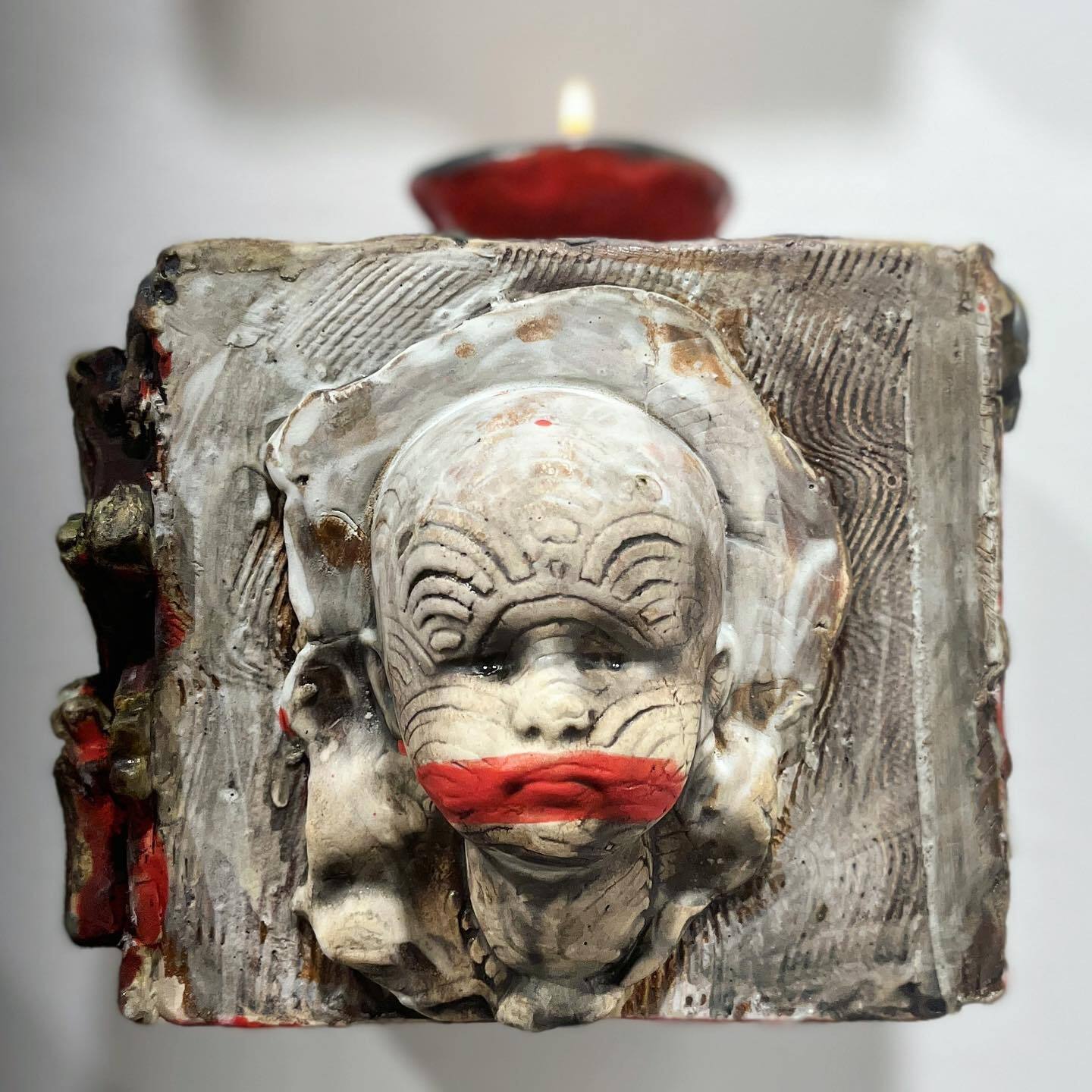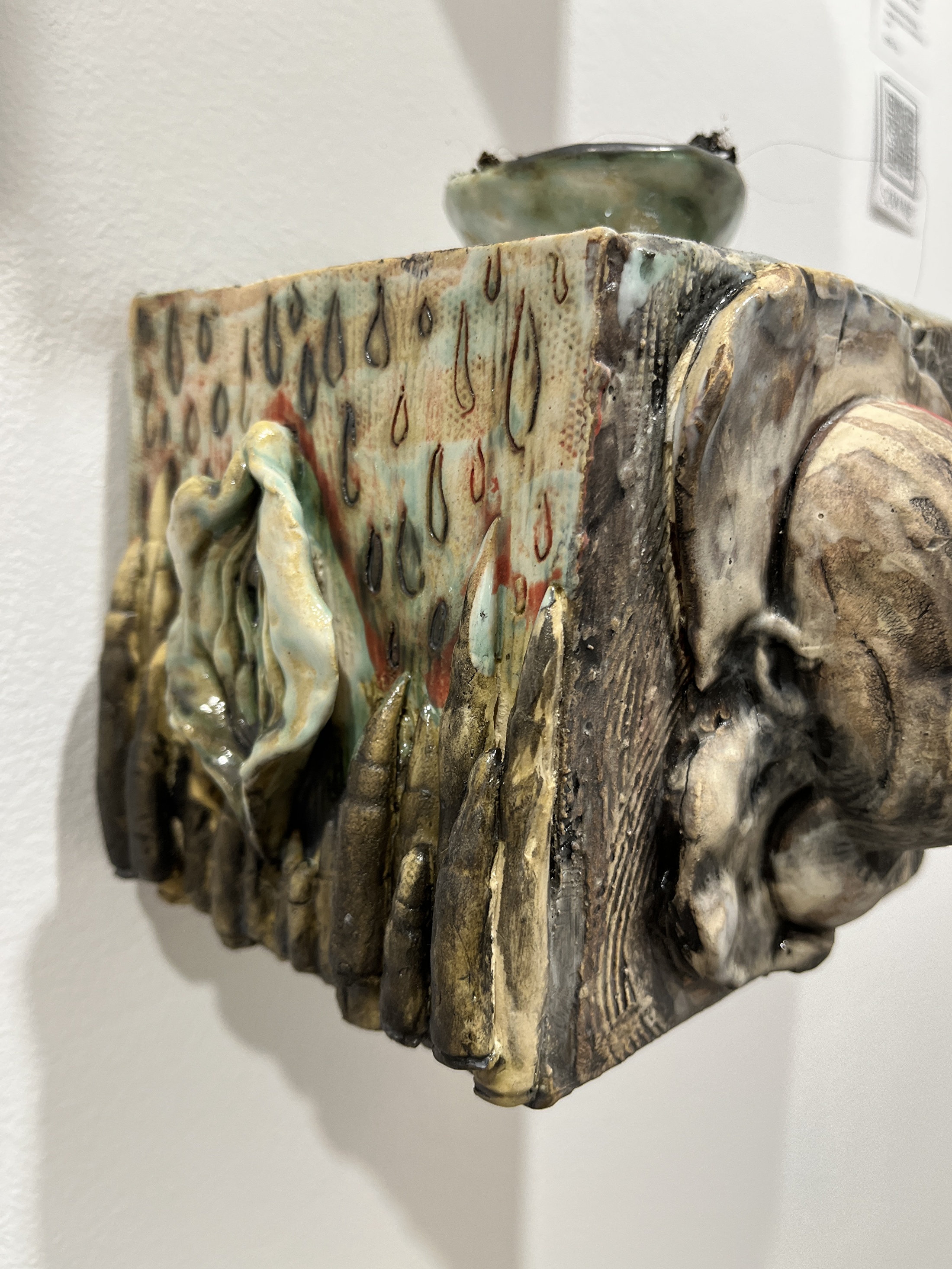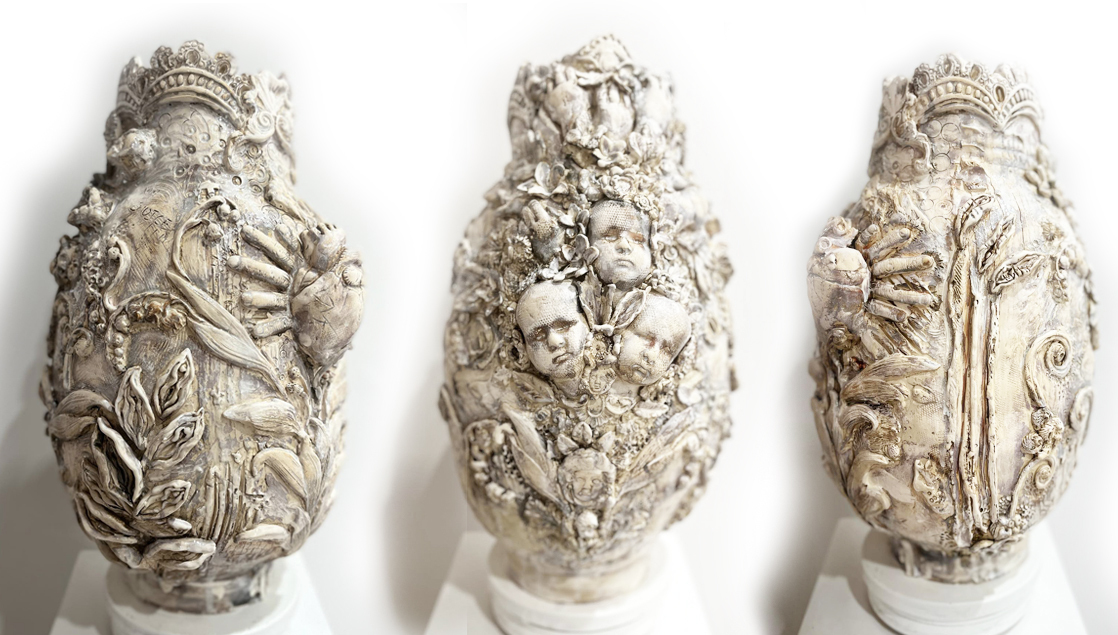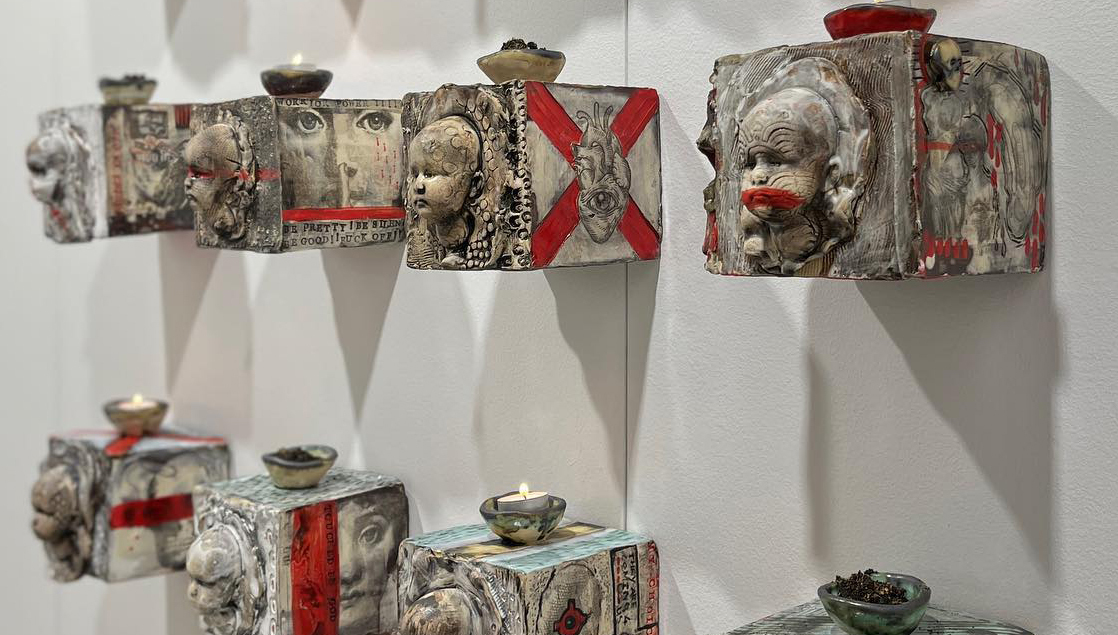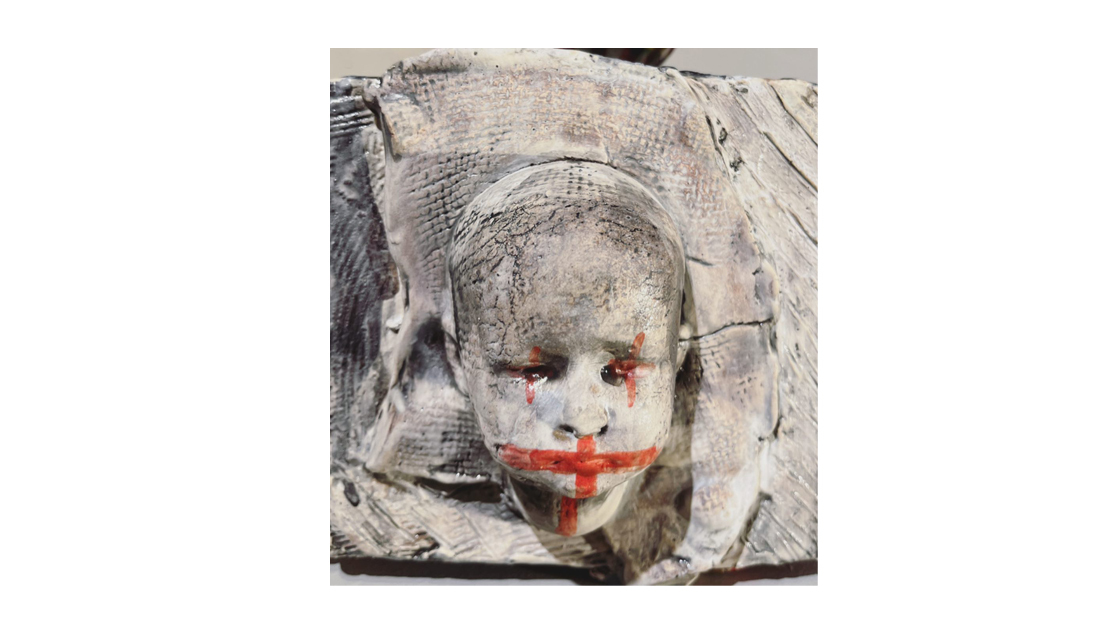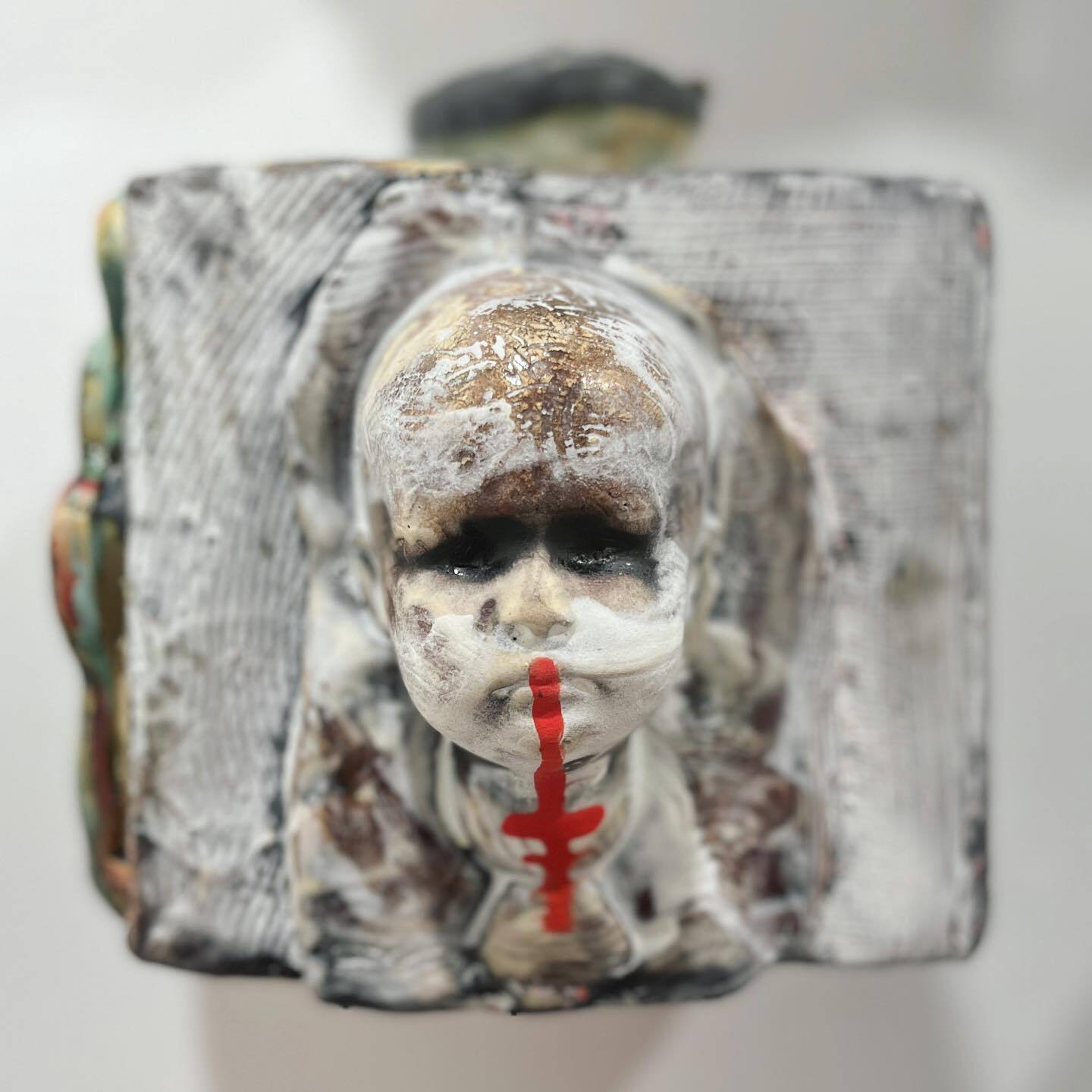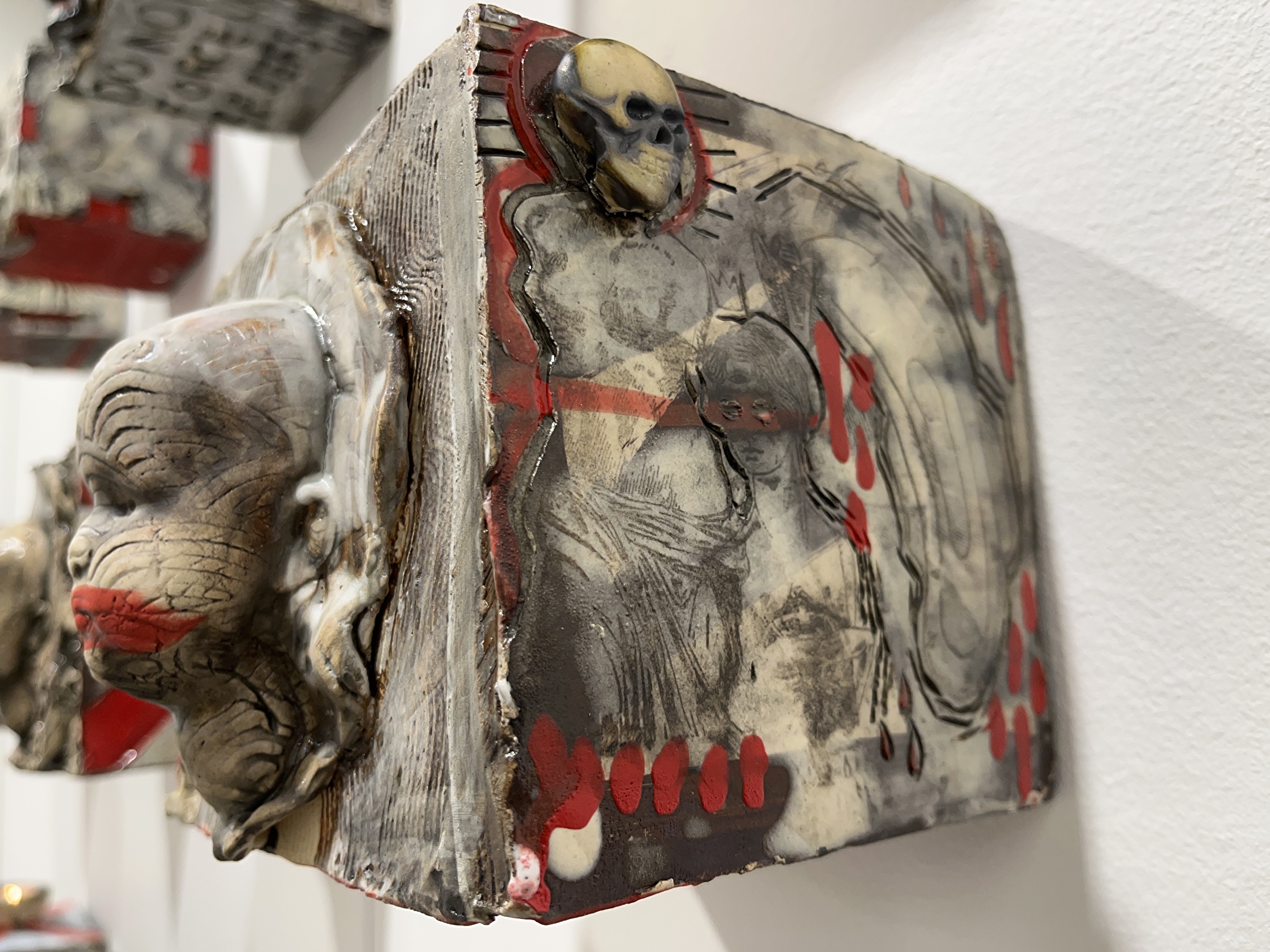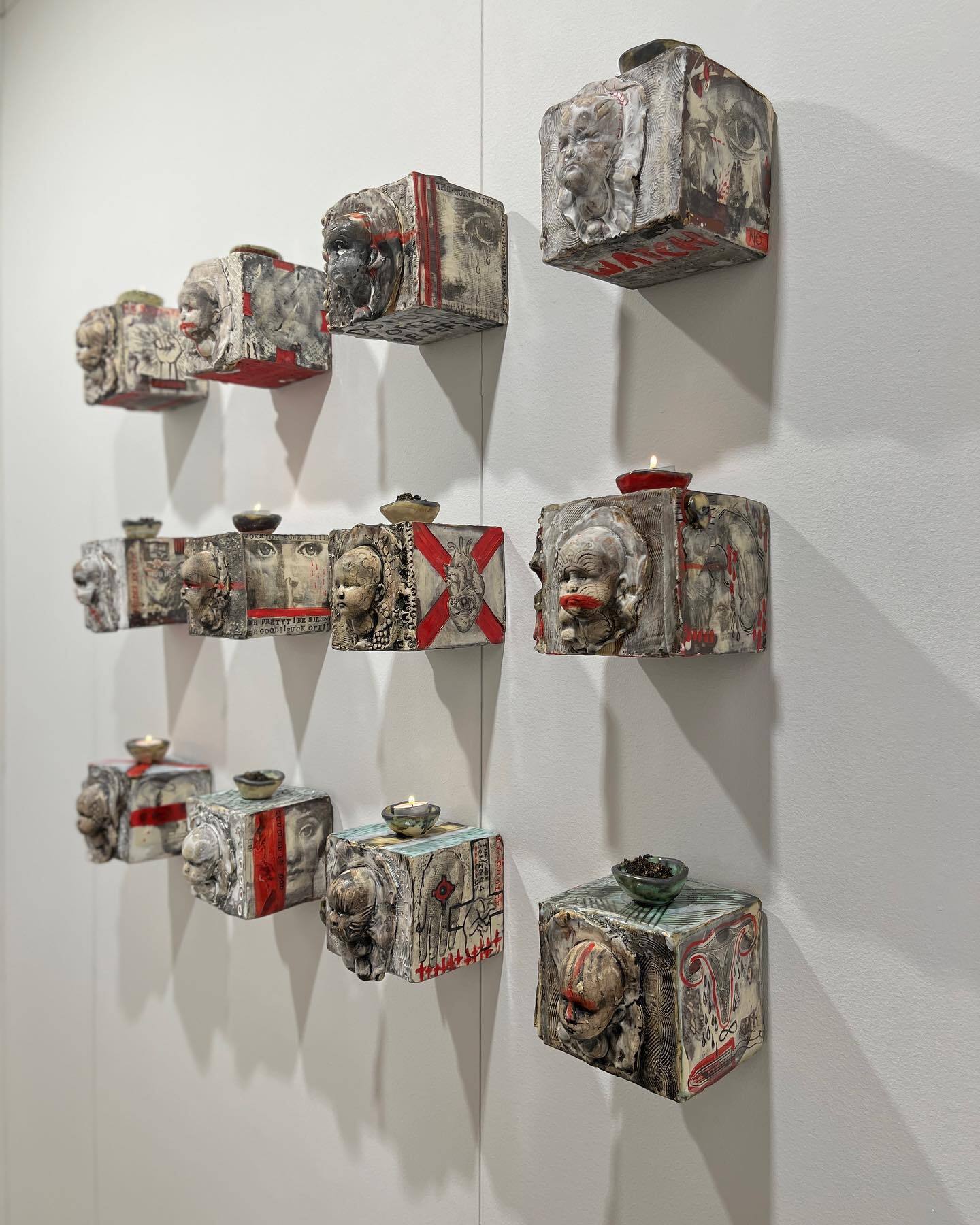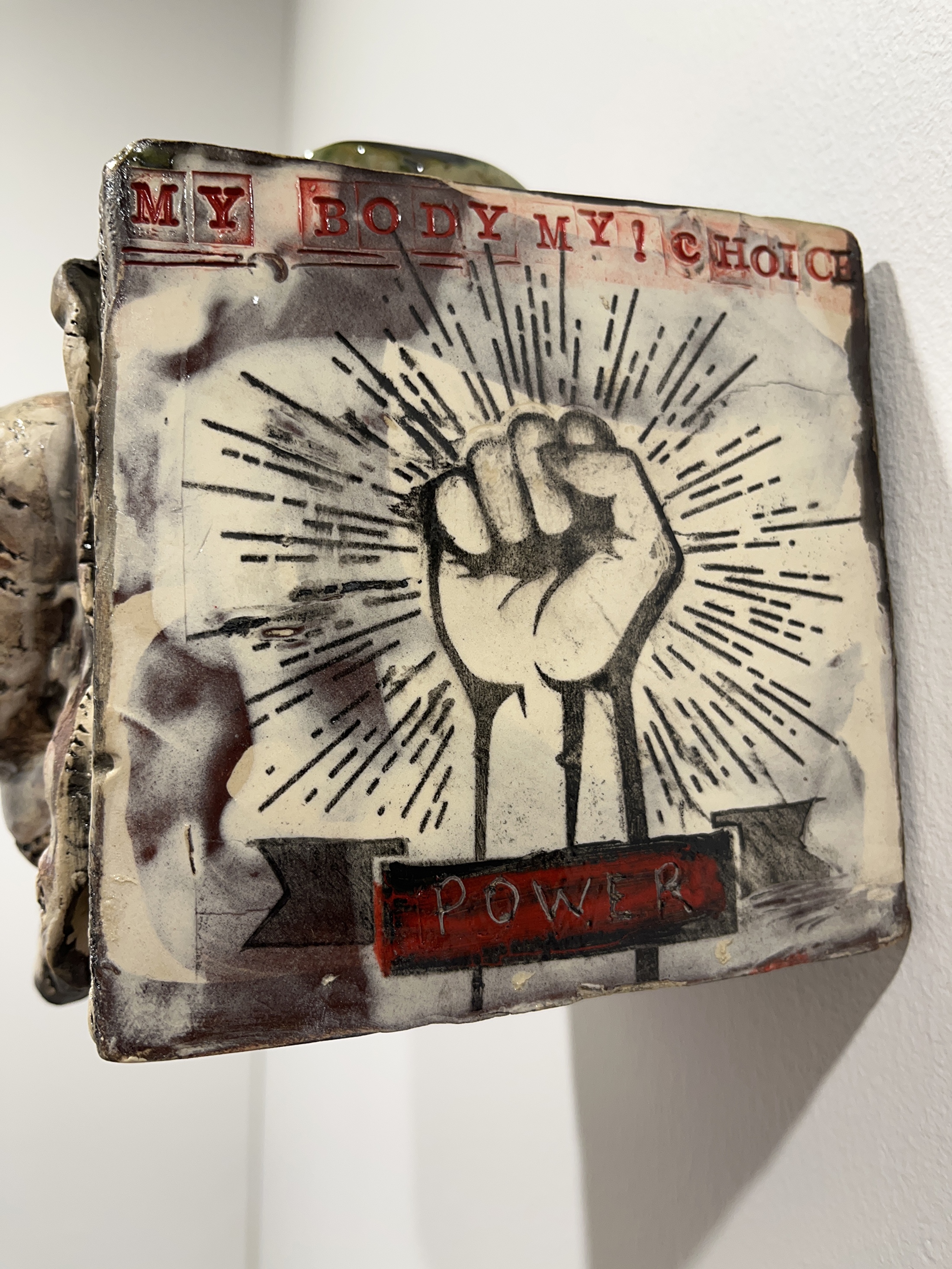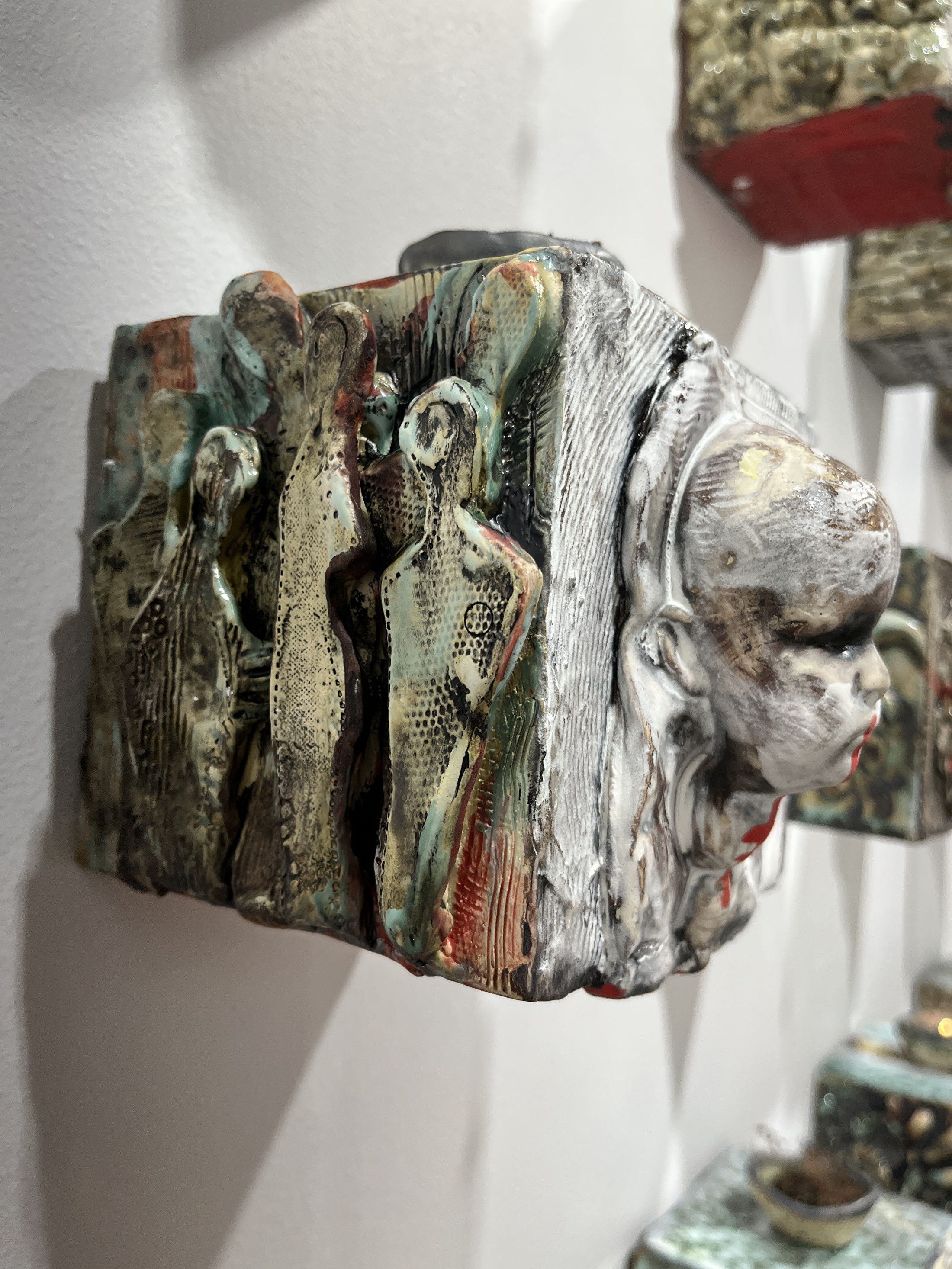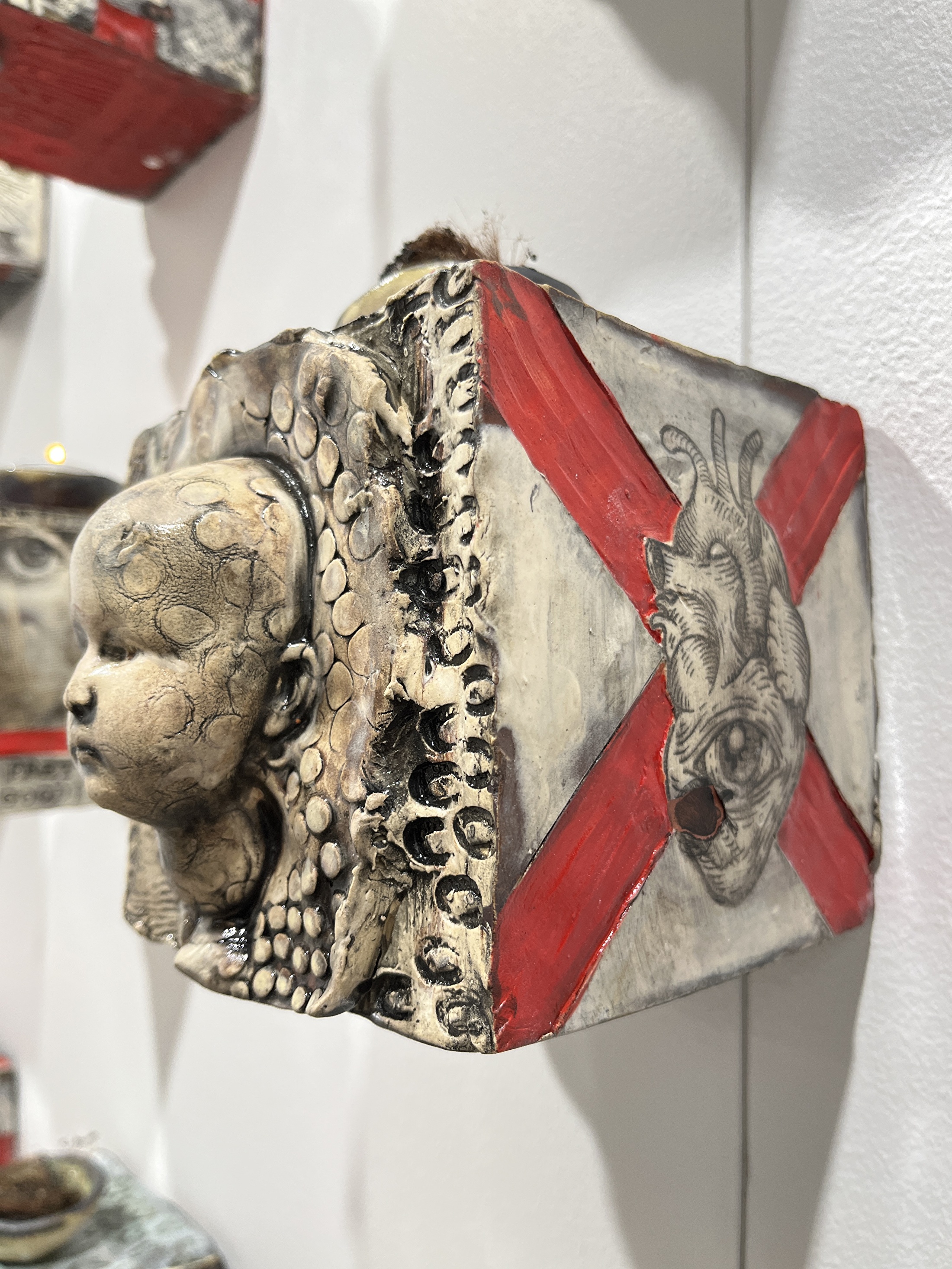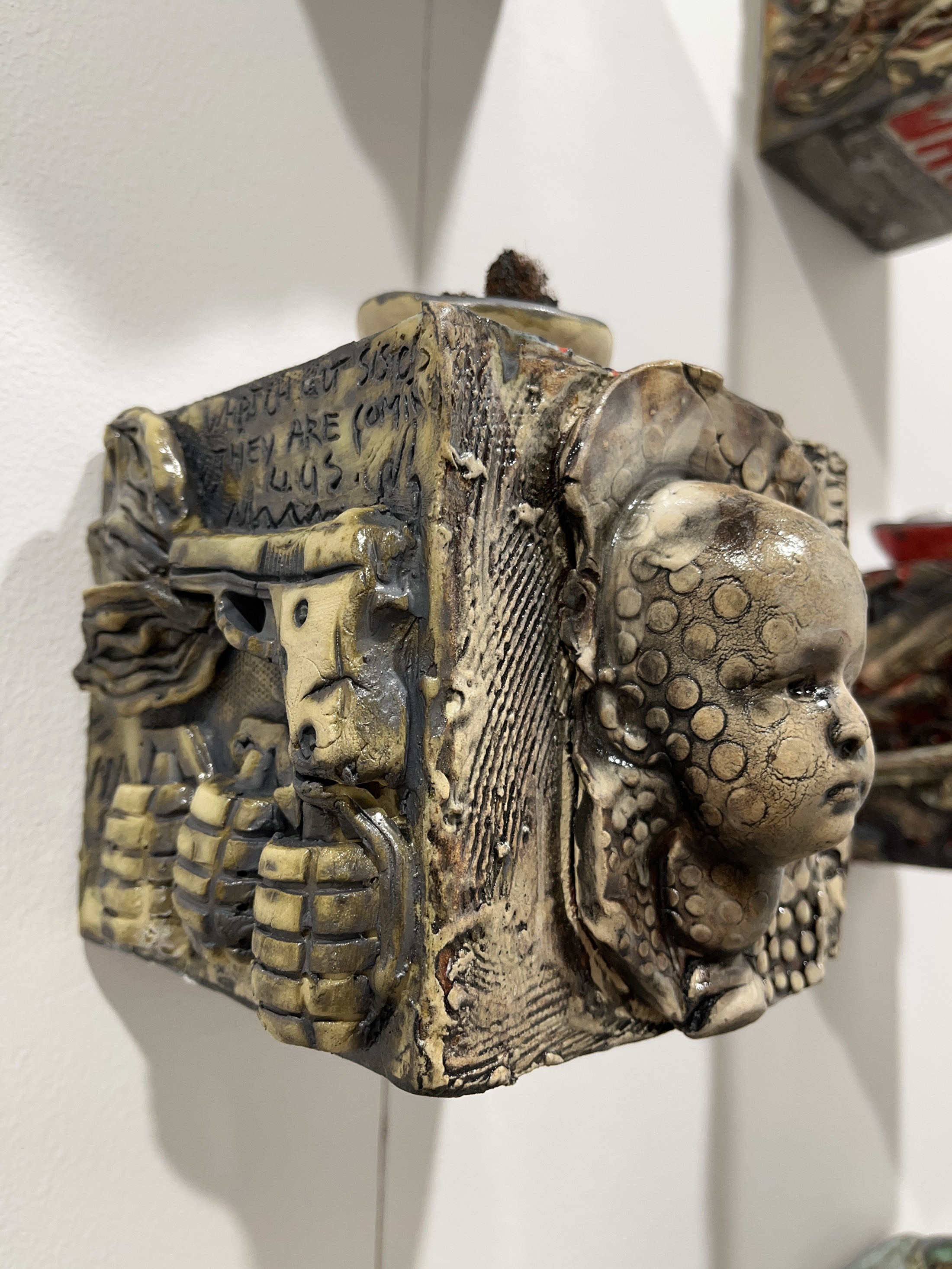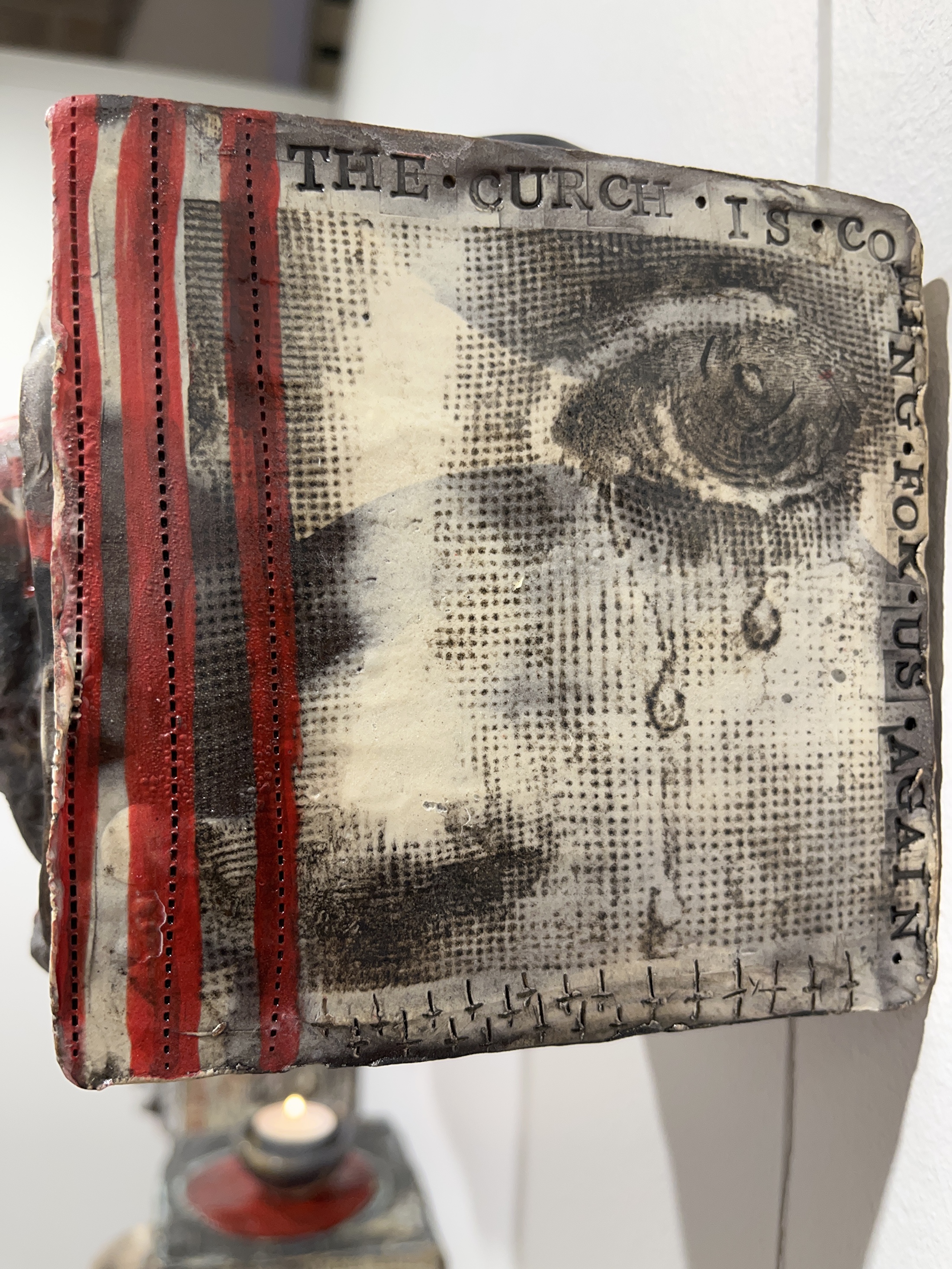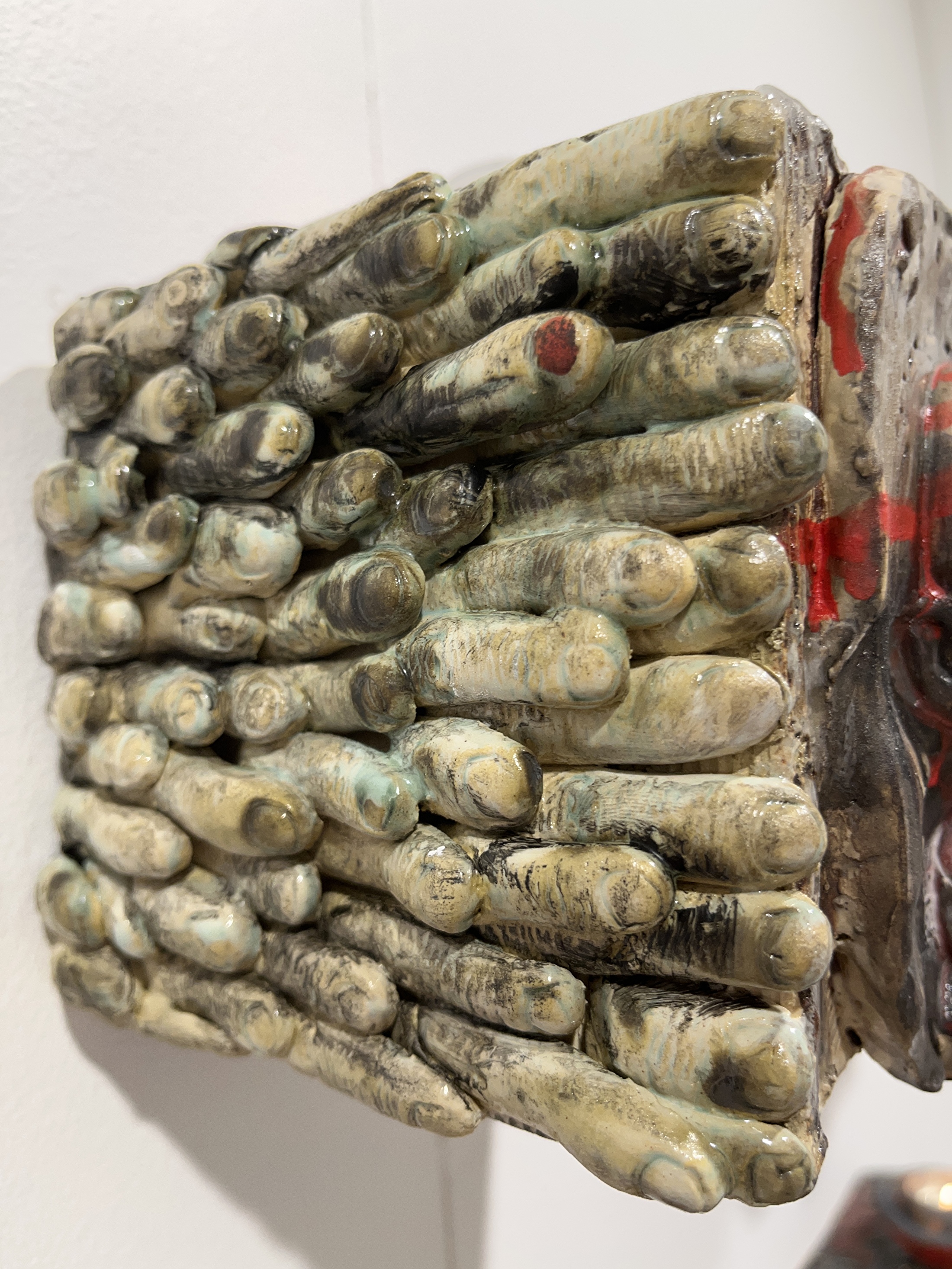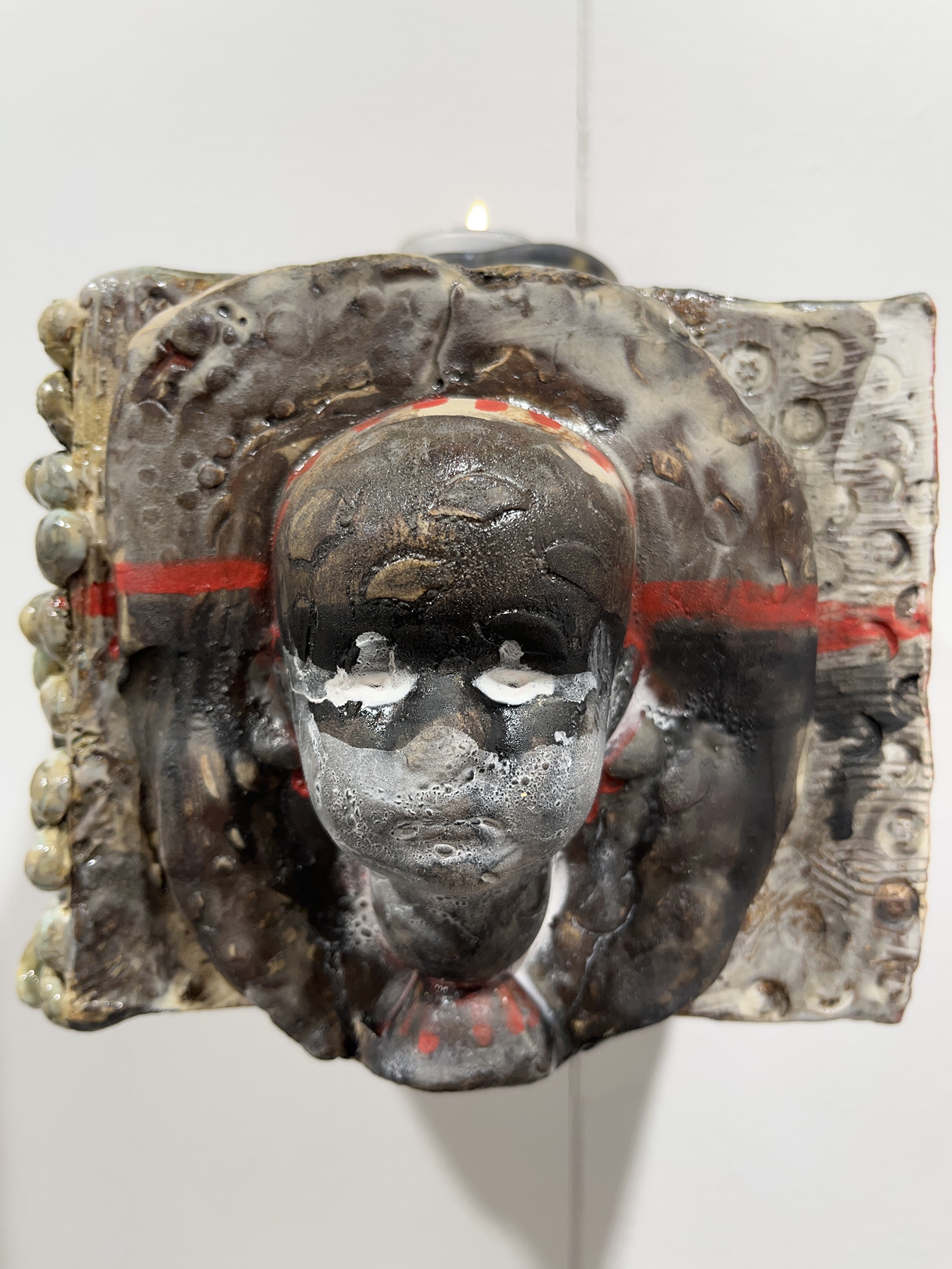 #MYBODYMYCHOICE
The new series of #mychoice is protest art pieces made by combining ceramics, printing, and video to create an interactive experience. This new series will be launched during the 4-6 November 2022: Fira Internacional d'Art de Barcelona, Barcelona, Spain.
Follow Us on Instagram: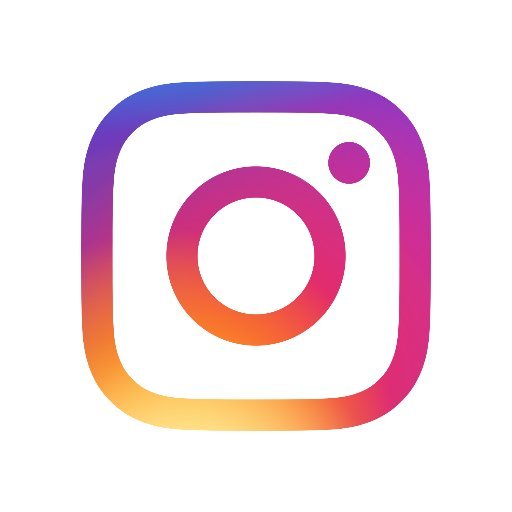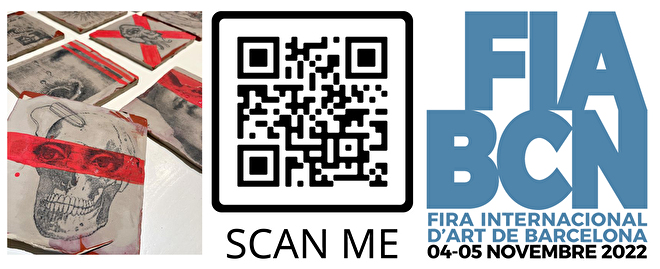 #MYBODYMYCHOICE ART CUBE PROTEST ART (12 cubes)
For all the young women
15x15x17,5cm
Stoneware, Lithoprint, Oxides, Pigments, Underglaze, Engobe, and glaze
I felt compelled to make this series with the rise of fascism around the world. When looking at history, reproductive rights are the first to be made illegal.
The 'normal' family and god-fearing are held high.
Being born and growing up in South Africa Calvinism played a large role in my life. I finally learned to pull away from 'traditional' when I started my university studies of Fine Arts. The uncoupling started with my first class: Art History where our lecturer played the film – The Wall by Pink Floyd for us.
It has taken many years to remove the thought process of my youth.
Therefore it scares me to see violence against women or 'the other' growing. With Roe v. Wade, 410 U.S. 113 (1973) being overturned and all the implications that goes hand in hand with it.
Throughout Europe, you see the far right growing and we all know where it leads to. The uprising in Iran and so many injustices still taking place against women. To control the autonomy over their own bodies and sexual pleasure.
During The FIA Barcelona, I launched this new series in November 2022. I placed ashes in the holders and on the floor to represent the religious prosecution of women and "the other". Referencing the Spanish Inquisition and how women of knowledge and power were called witches and burned at the stake. Right now we have 14000 people that the Iran government wants to hang, for standing up for freedom.
Freedom is not a given and GenZ will have a fight on their hands, much sooner than they expect.